Welcome to
File Creating!
HEY....

I love Jesus Christ!

If you love Jesus continue reading if not click here!

News Flash!
New web-site by us! Let's GO!
This page best if veiwed with IE5!


If you've ever been here before click refresh to see all the updates
Hey... everybody can have normal cursors, icons, screen savers, fonts etc. etc. etc. only you can have personalized cursors, icons, screen savers, fonts etc. etc. etc. Are you a creative person (if you aren't this document will make you creative! At least I hope so!)? Some this stuff you need a bitmap image. To help you find what you want here's a list of stuff in this file(CLICK TO GO).

Hey if you want to email me you can do so with the address AJBourg@g-mail.every1.net
[PREV 5 SITES | RANDOM SITE | SITELIST | NEXT 5 SITES]

CIR WebRing


I love to get feed back from my visitors!!!! Click here for my form!!!

The Jesus Christ Network


Search with "The Big Fish"
Thanks for coming!!!Tell everybody you know!!!(even people you don't know!!)
My Pod Page
My CDNow Store
Make this your start page(IE4/5 required -Click Here-)
Click here to add this page to your favorites(IE).

Enter Card ID Number to Pickup Your Greeting Card:
Daily Cartoon(we don't control this)

Post a link to your Web Site in my Free-For-All Links page... Click Here.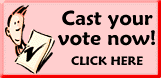 [PREV 5 SITES | RANDOM SITE | SITELIST | NEXT 5 SITES]

TheChristianWebRing WebRing